The Phantom Bus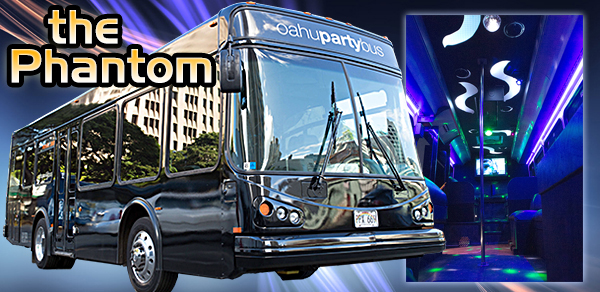 *A $200.00 non refundable deposit is due at time of booking confirmation.
*All bookings are not confirmed until availability is checked by our office staff. If the rental time requested is not available you will not be charged a deposit and someone from our office will contact you.
*Additional drive time may be added depending on pick up & drop off locations*.



This Phantom is our biggest yet. It comfortably sits 25. It has a 40 inch LED Monitor as well as 2 other 13 inch screens add in the awesome lighting, dancing pole and the crystal clear 20,000 watt sound system and you`ll feel like you`re in a night club. Not to mention a dvd, cd and ipod player. OPB provides a variety of music and you are welcome to bring your favorites as well. Don't forget to bring your favorite beverage and YES you are allowed to drink on our bus! Remember " What happens on our bus, stays on our bus"!