The Corona Bus (Military / Kamaaina Price)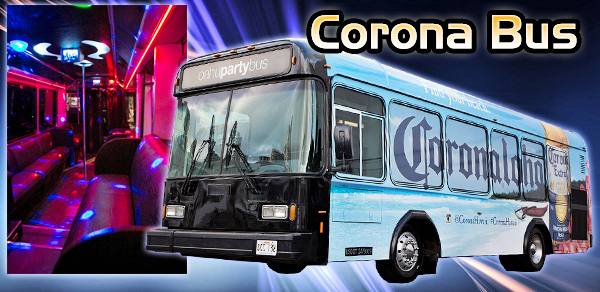 * A $200.00 non refundable deposit is due at time of booking confirmation.
*All bookings are not confirmed until availability is checked by our office staff. If the rental time requested is not available you will not be charged a deposit and someone from our office will contact you.
*Additional drive time may be added depending on pick up & drop off locations*




We want to introduce you to the first of many to join the OPB family the "CORONA BUS". This bus will not only catch the eyes of your friends and family, but everyone that sees this AWESOME machine. Yes the outside of this bus is extremely appealing but wait till you step inside!!!! The 100,000 watt sound system will make you feel like you're in a personal night club, not to mention the laser and ceiling lights above and that's only the start of it. The custom memory foam wrap around seats, cool AC, tv monitors, mini bar and the friendliest drivers in the state. Top that off with a price that'll fit any budget and you and your friends will have a night that you'll remember forever!