Itrampoline Keiki Package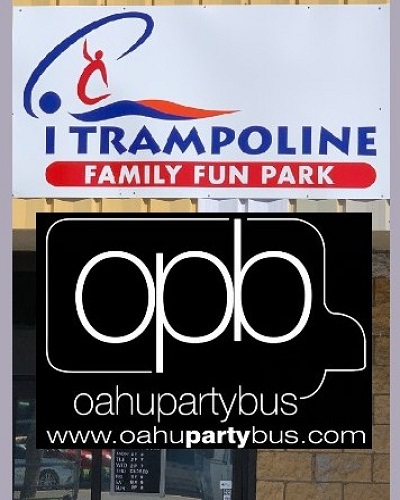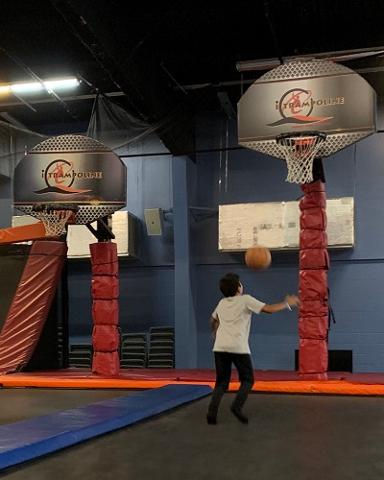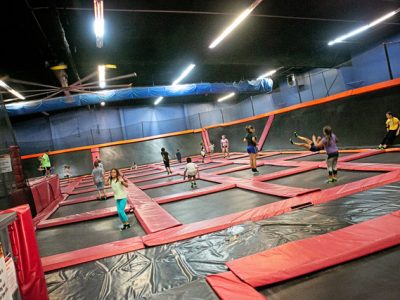 Duration: 5 Hours (approx.)
Location: Honolulu, Hawaii
Product code: i-trampoline/pj071w
How it works?
The I Trampoline party package starts off by picking the bus that best fits your party! The Phantom and Corona are the most popular! Once you pick your bus then get ready to have an Awesome day of fun!!! The bus will show up with colorful decorations,balloons, a Banner celebrating your special event, snacks and drinks. All buses are equipped with Laser Lights, Multiple TV Monitors and a Sound System that make you feel like you`re very own Night Club! Once we get to I Trampoline in Waipahu everyone will grab their jumping socks and start Jumping!!! At I Trampoline not only do they have a huge area to jump around, they have basketball hoops, dodge ball arena and a mini putt you`re welcome to play. We`ll be there for about an hour to hour and a half before we head out to enjoy some Pizza for lunch! Once everyone enjoyed their time with each other having lunch its off to grab some desert at Dave`s Ice Cream in Aiea! Once everyone is in Dave`s there will be an Ice Cream Cake of your choice waiting to sing Happy Birthday or just to celebrate whatever the occasion, every person on the bus will have a token which could be redeemed that day for an ice cream cone (waffle cones excluded) or an ice cream cup of your choice.After sharing some time at Dave`s and enjoying some delicious deserts we`ll be back on the bus and heading back home.
What exactly do you get?
A 20 passenger Oahu Party Bus A bus that will decorated with Balloons, Streamers and Celebration Banner
Mixed Soft Drinks which includes 20-Bottled Water 10-Juice and 10-Pepsi
Snacks which includes 20 Bags of Chips and 20 Bags of Cookies
4 Large Pizzas from Pizza Hut or Papa Johns
1 Ice Cream Cake at Dave`s Ice Cream Aiea
20 Tokens to redeem an Ice Cream Cone (waffle cones excluded) or cup
20-100.00 Gift Card to Oahu Party Bus for future use
How long does it last?
Times will vary depending on location of starting pick up and final drop off average is 4-5 hours.
Is an adult required to be on the bus?
Yes, at least One Adult must be with the party at all times
Is there an age limit to be on the Bus?
No, as long as there is an adult accompanying the party
How much does it cost to book the I Trampoline Party Experience?
Cost with everything including tax 1586.39
What is required to book our I Trampoline Party Package?
A minimum of 200.00 non refundable deposit is required to book your reservation, the balance can be paid anytime up until the day of your event You are welcome to book directly through our website or call our office Monday – Friday 9am – 6pm and we`ll be happy to assist you.