The Ace Bus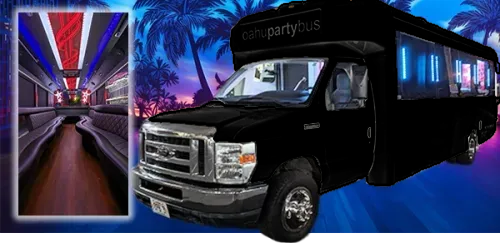 À partir de

USD
185,00 $US
* A $200.00 non refundable deposit is due at time of booking confirmation.

*All bookings are not confirmed until availability is checked by our office staff. If the rental time requested is not available you will not be charged a deposit and someone from our office will contact you.
*Additional drive time may be added depending on pick up & drop off locations*






This bus is called the "Ace" for a reason! The minute this awesome machine shows up to your party everyone`s faces will light up that`s for sure. It comfortably sits 15 of your favorite family and friends, with the 100,000 watt thundering sound system, LED and laser lights beaming you`ll feel like you're in a private night club. The AC is comfortable and cold, the monitors are everywhere and the drivers are not only knowledgeable but extremely friendly. When you`re ready to have the time of your life party hard and get home safe call Oahu Party Bus and ask for The "ACE"!!!