Oahu Circle Island Tour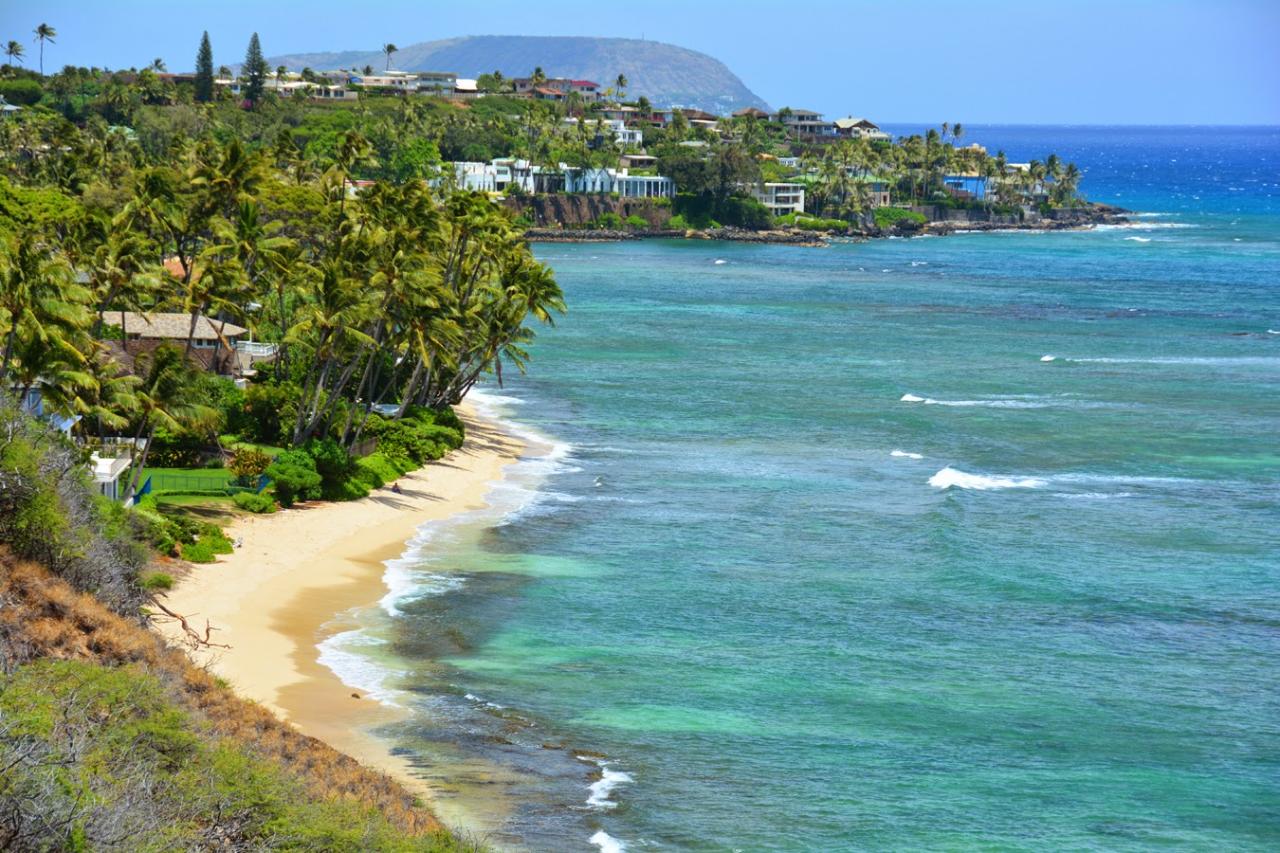 Durata: 7 Ore (circa)
Codice prodotto: HCI
Whether this is your first trip to the islands, or you're a seasoned veteran, our exclusive Circle Island Tour combines the best highlights that Oahu has to offer, and serves them up into a one day adventure that's sure to provide lasting memories!
Take in the beautiful vistas of the Dole Plantation on the North Side, and the Halona Blowhole on the South Coast. Discover a Hawaiian nut plantation with free all you can eat Macadamias and Kona coffee to drink. Come snorkel with the curious green sea turtles on the North Shore. This tour will bring you relaxation, excitement, and all the emotions in between.
Enjoy visits to major Oahu hotspots like Chinaman's Hat, North Shore Beaches, and the Diamond Head Beach Lookout, along with a ton of spots that are "off the beaten path." We are ready to show you some major fun and give you the lay of the land. All your snorkeling gear will be included. Please bring a swimsuit, extra clothes, sunglasses, sunscreen, bag, & camera. We will provide bottled water and taro donuts in the morning, but please bring some cash for lunch.
Diamond Head Beach Lookout: 200,000 years ago, a volcanic eruption solidified into a towering outcropping above Honolulu. This beautiful lookout stands at the base of Diamond Head and provides views of Molokai on clear days.
Secret Beach at Sherwood Forest: The official name is Waimanalo Bay, but "Secret Beach" fits the bill—this pristine shoreline is not often visited by tourists, and the ironwood trees that surround it are referred to as Sherwood Forest. Although the bus can't stop here, it will take a beautiful drive through so you can see where the forest meets the ocean.
Snorkeling with Sea Turtles: A stop at Sea Turtle Beach gives you the opportunity to observe the island's native population of green sea turtles. But don't stop there... Suit up with the full-face, super-premium snorkel gear provided by Aloha Circle Island, and claim you chance to swim with these creatures in their natural habitat... Under the Sea.
Macadamia Nut Tropical Farm: Peek behind the royal curtain of the king of nuts at this macadamia nut plantation, where guests follow the legume from flower to harvest and learn how Hawaii pioneered the nut industry. Everyone will receive FREE all you can eat macadamia nuts and kona coffee.
Fumi's Kahuku Garlic Shrimp: The shrimp served at Fumi's farm are fresh and are actually farm raised in ponds right on their property. Enjoy their famous shrimp sauteed with butter and garlic, or tons of other options that don't include seafood. (Food cost not included in voucher)
The Halona Blowhole: When once-molten rock meets the churning surf, the Halona Blowhole erupts a spray of water up to 30 feet high. Nearby, the Halona Beach Cove offers a romantic backdrop seen in the 1953 film, "From Here to Eternity."
Dole Pineapple Plantation: The huge country store offers a wide variety of Dole Plantation gifts, local favorites, foods and refreshments including the world-famous DoleWhip Ice Cream. All of Dole's Hawaii pineapple crop is consumed right here in Hawaii. Don't miss your chance to grab some to bring home or send as gifts. Please Note: the Dole visit does not allow time for the train ride or maze as they are too lengthy.
Plus many other stops!
Or create your own route and stops!